Loan Officer Getting Realtor Business: Explode Your Business NOW Using This Technique!
Ever Wonder What Realtors Want from Lenders? It's All About Growing the Lender-Realtor Relationship
About Loan Officers Getting Realtor Business
Many loan officers have considered what it takes concerning any loan officer getting Realtor business. And, most ideas are simply and woefully lacking in appeal and luster.
So, the question remains, "How to get Realtor referrals as a loan officer?" As a former loan officer and Realtor, I understand the mindset of both professionals. Here's what you need to understand: It's more about giving than it is receiving.
"No one cares how much you know until they know how much you care." Unknown
When it comes to the loan officer getting Realtor business, it's all about ENRICHING the lender-Realtor relationship. As a real estate professional, we are called to serve others. In general, most people think real estate is about real property and financing. Well, it's not. Indeed, it's all about PEOPLE! Moreover, it's about the desires and motivations of people.
Loan Officer Getting Realtor Business: What Realtors Want from Lenders
Sure, Realtors need lenders as much or even more than lenders need Realtors. No doubt, today's atmosphere of lending, where many product offerings are look homogeneous and rates are relatively "equal", is competitive. On top of this, everyone in real estate is chasing 'A' credit borrowers 24/7/365.
Ultimately, when it comes to acquiring Realtor business, it's going to come down to the question, "How are you different from everyone else in the business (of lending)?" That's what Realtors really want to know. Having a competitive edge is going to be the deciding factor when it comes to marketing to Realtors. Furthermore, it is one of the TOP Realtor questions for lenders. A lending broker must be able to answer it with confidence and have an answer.
Besides, Realtors are getting the same old messages from multiple loan officers. The approaches are all canned and sound the same. This kind of messaging doesn't work because it's the "same ol'-same ol'" messaging. It's not new. More succinctly, it's' not innovative. What does work? Mutual benefit in growing business TOGETHER.
"You get what you want when others get what they want." – Unknown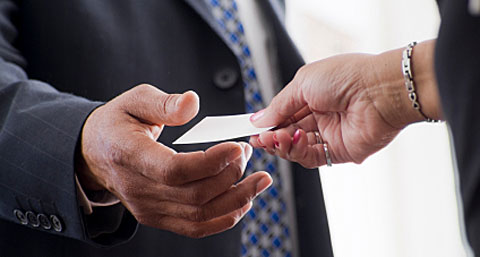 Marketing to Realtors: How to Get Referrals from Realtors Consistently
Above all, most realtors want to expand and grow their business. This means volume and income. As a loan officer, helping your real estate agent referral partners become successful should be a TOP priority. In general, when loan officers help agents grow their volume and income, the agents should be willing to reciprocate.
Furthermore, it should be understood that a referral from a Realtor is EARNED business. Not only is it important to provide stress-free service and constant communication, but it's also important to work together to develop business TOGETHER. To be frank, no one cares about rate sheets or a mortgage presentation to Realtors. Realtors care about getting more business. Truly, any loan officer who gives agents more business can get ANY Realtor on their side sending them business in return. More importantly, it's important that a loan officer stresses they are great at communicating with their agents – once every day or every other day.
Loan Officers Can Offer Home Sweet Home's Free, No-Cost Advertising Bonus (A $500 Value) to Real Estate Agents via the Referral Network
Most loan officers know that paying for an agent's advertising can be expensive. However, Home Sweet Home offers an advertising program for agents. Why? Agents can benefit from having their property listings and their profiles (which may be both as buyer's agent or listing agent). These ads are shared with the public via social media and online classified advertising. to help build an agent's volume and name recognition. Also, Home Sweet Home can get subprime and declined borrowers to put through their Home Ownership Program so they can loan-qualify at a later date. Loan officers and agents will receive their referrals back in order to finalize a real estate transaction upon completion of the program.
How the Bonus Advertising Works via the Referral Network
First, after enrolling the in Home Sweet Home Referral Network, loan officers may then invite their gents to join as well. Ideally, it's important to have the agent invite up to 4 other agent co-workers/friends to join as well. Home Sweet Home will register these agents as part of the enrolled loan officer "agent referral team".
Second, these agents can receive complimentary advertising via the Bonus Advertising Program offered through the Home Sweet Home Referral Network. Assuredly, all ads will be keyed with the "HSH250" code so agents can track where the inquiries are originating. In order to complete the process, the only thing the agents need to do is share either the profile or the listing link with Home Sweet Home. All profiles may be for the agent to act as a buyer agent and/or listing agent. Listings may be for rent; rent-to-own; lease option or for sale properties. Additionally, loan officers and agents will need to enroll as an affiliate to receive a tracking affiliate link. Affiliate positions may be either compensatory or non-compensatory depending on loan officer and agent preference.
More on How It Works… Loan Officer Getting Realtor Business
On the whole, these bonus advertising ads grow business for 3 groups: (1) Loan officers; (2) Agents; (3) Home Sweet Home; via the Referral Exchange Network. All ads will be promoted with similar advertising verbiage. For example, "Good credit? Bad Credit or No Credit? Find out how Home Sweet Home and our network lenders and agents can help you TODAY. Click on this link for more information: www.xxx.xxx.com or on the picture below to find out more!" Just mention the code: HSH250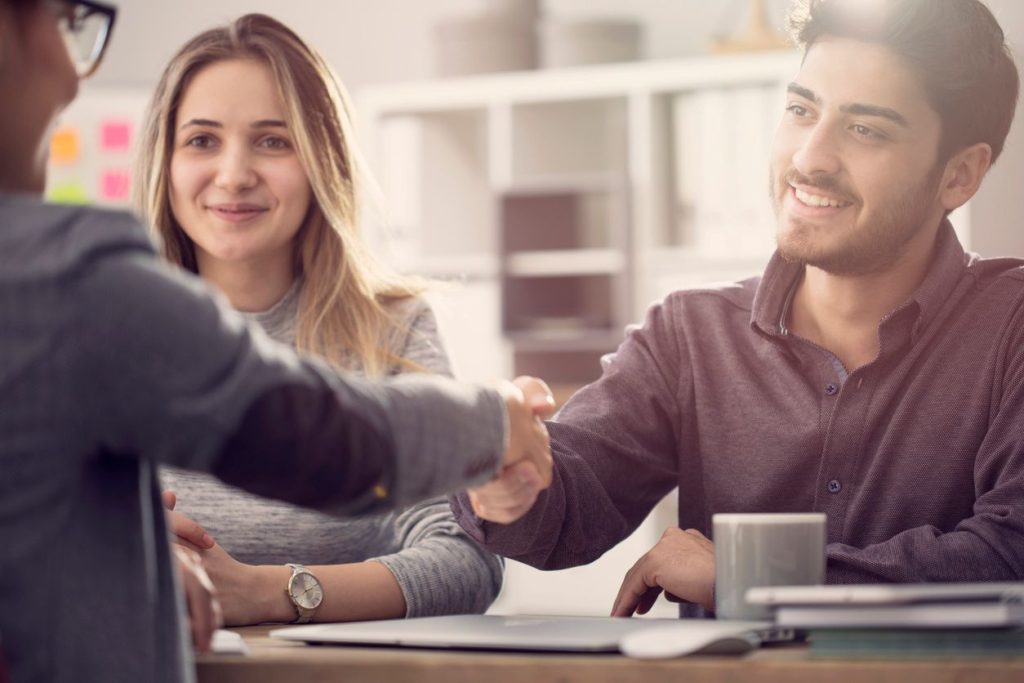 An Awesome Example Letter from Loan Officer to Realtor
Loan officers can use this very powerful sample loan officer introduction letter to Realtors introducing the $500 Free Advertising Bonus Program. Here it is…
Dear Agent,
I hope all is well with you. I just wanted to reach out today as I was thinking about you.
As a "thank you" for sending me business, I wanted to offer you a $500 Advertising Bonus. I am an active and participating member of the Home Sweet Home Referral Exchange Network. Home Sweet Home is currently running a free, no-cost advertising promotion for local area real estate agents. When you enroll free with the Referral Exchange Network, Home Sweet Home will promote both your listings and buyer agent/listing agent profile links on social media and online classified websites such as Craiglist. Again, it's no cost for you to enroll in their Referral Exchange Network – it's free to sign up.
What's more, as you continue to refer business to myself and Home Sweet Home, your promos will continue to run indefinitely. And, don't worry, the ads are keyed with "HSH250" so you know where the inquiry originated. Also, the ads are keyed with high-traffic, SEO-friendly keywords to generate even more traffic and inquiries so all of us can mutually benefit via the HSH Referral Exchange Network.
If you have any questions, please feel free to contact me or Home Sweet Home at (636) 209-HOME. For your convenience, I also included their flyer to explain the program more thoroughly. I look forward to helping you grow your business for years to come.
Sincerely,
Loan Officer Name
Phone ###-###-####
Furthermore, you can also use the above letter is one of the best cold calling scripts for loan officer outreach. As well, you can use this as an example email from loan officer to Realtor.
Getting Started Getting Business from Realtors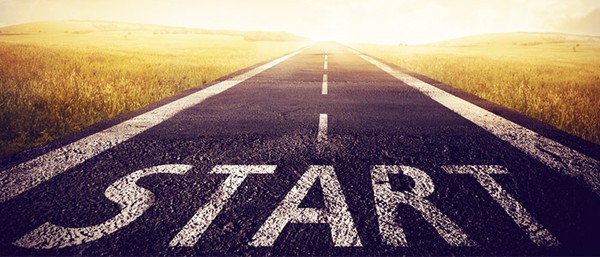 (1) As a loan officer, you will need to enroll in the Home Sweet Home Referral Exchange Network.
(2) Enroll as either a compensated or non-compensated affiliate so you can get a tracking link. This will help with tracking your loan officer referrals you send to Home Sweet Home.
(3) Enroll your subprime or declined borrowers (less than 600 FICO) in our Home Ownership Program. Remember, many borrowers procrastinate. If you don't enroll them yourself, it may NEVER get done. This way you will close more loans. By doing so, you will qualify to receive MULTIPLE good credit mortgage referral leads from Home Sweet Home.
(4) Send the aforementioned letter (even as an email) to the agents you already know. Make sure they invite 4 other agents to enroll in the Home Sweet Home Referral Exchange Network. Also, reach out to new agents with this message. Start building your network TODAY!
Sincerely,
The Home Sweet Home Referral Exchange Network
Other Related Links
Money Making Strategies for Loan Officers
How To Create An Army Of Realtor Referrals
What do real estate agents look for in loan officers?
What Realtors Want (and Why You Should Care)
A Modern Guide to Mortgage Lead Generation for Loan Officers
7 Tips to Build Realtor Relationships